Have Your Team Join Ours!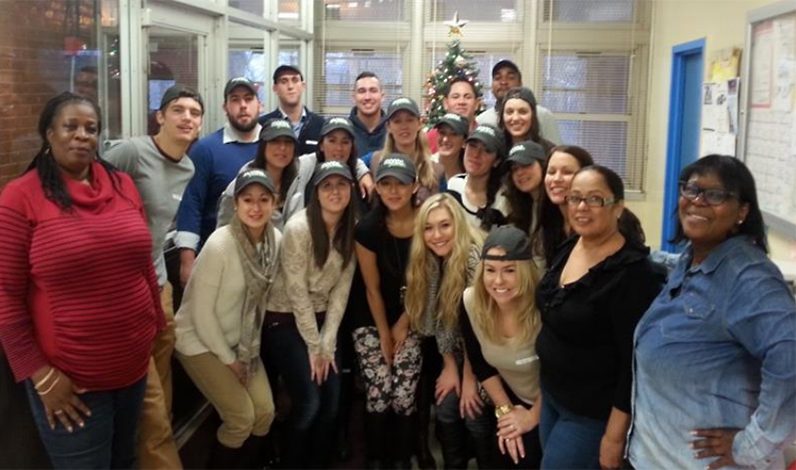 If you and your corporate colleagues, or fellow members of your college or civic organization are interested in a group volunteer event, we will work to help you create the opportunity that is right for your team.
From career fairs and hiking trips to clean-up days, we are always ready to have your group jump in on a project or a fun event as:
Read a book to our children in Head Start.
Share your expertise at Career Day.
Organize a financial literacy workshop.
Assist with an Athletic Field Day.
Organize a toy or coat drive at your company.
Collect back to school supplies.
Send birthday greeting cards.
Take part in an art and literacy project.
Participate in a Campus Beautification Day.
Have Your Own Idea?
We encourage new ideas for projects and are eager to work with you in order to bring your ideas to life! Group opportunities are available throughout the year.
The Best Day of Work Ever!
"I and 20 of my EY colleagues were delighted to be welcomed by the Rising Ground Head Start Program. We had a great time spending the day with 90 preschoolers, their 5 teachers and 10 teacher assistants. We played counting games, read stories, participated in recess,  ate a fun meal (pizza donated by EY), sang and danced. Several team members shared, '"This was the best day of work ever!" All of us were impacted by the children's willingness to learn and bright attitudes. We were so pleased to be able make a difference in the lives of these children!" 
CATHERINE FORBES, EY