Make a difference in shaping a life. Lend your talents to inspire a child, give a boost to a family, cheer a parent and open a door to a new way of seeing the world. You can volunteer with infants and toddlers, teens and tweens or parents and families. You can teach music, read stories, tutor, assist in a classroom, referee a sporting event — or anything else that gives you joy. The opportunities are boundless!
Reap Rewards
Being a volunteer with Rising Ground is rewarding for you as well as for those who benefit from your support. It's a great chance to try your hand in a new field of interest, and it's good for your resume too. And the personal satisfaction is measureless. Join the growing number of volunteers who have found this out for themselves.
Explore Opportunities
You can volunteer weekdays or weekends, daytime or evenings. Internship opportunities — including for college credit — are available, too. Explore the opportunities and let us know what suits you. We'll be happy to help you figure out a volunteer opportunity that is right for you.
Last year, more than 500 volunteers donated over 100,000 hours in service to our work.
Be an after-school tutor in math, language arts and other subject areas, to help teens and tweens get on track for graduation. Tell kids about your field of work and your experience in it to help them think about their own job and career choices. Or be a classroom assistant to help out teachers in a middle school, high school or early education center. Whatever way you help, you'll be a role model for the kids you work with.
Do you love infants and toddlers? They will love you back when you help feed them, change them and play with them. Your help in our nursery is invaluable support to teen mothers going to school. Parents will have a chance to receive needed services when you play games and do arts and crafts projects with their young children at various programs. The caregiving means a lot and the moral support for these families is just as strong.
Use your organizational skills to assist our caseworkers and staff. Get acquainted with new software and help with data entry. You can provide much needed general office support in a work setting and learn a new field as well.
Anything you love to do can turn into a way to help the children and teens at Rising Ground. You bring your knowledge and your passion and we'll work with you to design an opportunity to put them to good use. It could be a class, a demonstration, a workshop, a contest or anything else you think of. It could be for one day, a fixed number of weeks or a long-term commitment. We look forward to helping you figure out a volunteer opportunity that suits your talents, meets your goals and is right for you.
Our Volunteers Say It Best
One of the Highlights of My Year
"It is truly one of the highlights of my year to deliver gifts to the children at the Children's Learning Center," said Alison Matheis, who has been delivering toys to our Manhattan-based preschool for children on the autism spectrum for the past several years along with her colleagues from the Motion Picture Club. "Having the opportunity to witness such joy from the kids is what the holidays are really about."
ALISON MATHEIS, VOLUNTEER
A Little Can Go a Long Way
"I volunteer with Rising Ground because I believe helping the youth through guidance and positive influence is a benefit to myself, my community and ultimately to all of society. One thing I have learned from this experience is that a little can go a long way in making someone else feel important, competent and complete, whether it be the mentor or the mentee. It is truly rewarding for both sides. One of the most memorable moments volunteering was attending my mentee's football game and simply supporting him and his team as he competed in something he was very passionate about."
DUANE LEWIS, YONKERS FIREFIGHTER
I Feel Like a Superhero
"I love volunteering here. I feel like a superhero when I step in the classroom with the kids. I know what I'm doing now will affect them in a positive way down the road. I am so glad I have the opportunity to help these children become something special. I never thought this would be so much fun."
TAINA PANIAQUA, HEAD START, CUNY STUDENT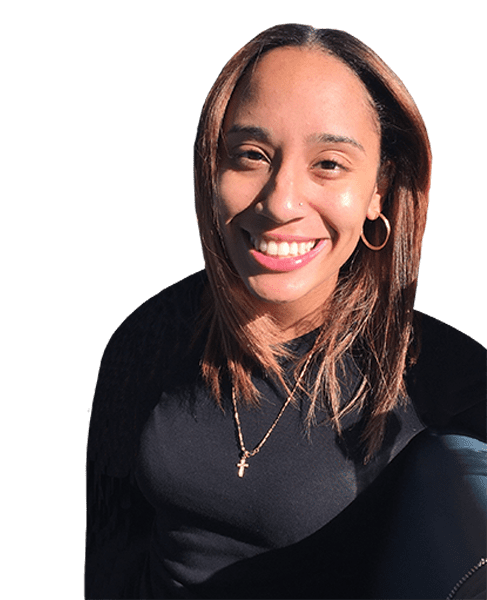 Incredibly Rewarding
"Working with the girls at Rising Ground has been incredibly rewarding. Each week I'm more and more impressed and inspired by these young women."
— MARYN CAPOZZOLI, NEW YORK JUNIOR LEAGUE, MENTOR
"I look forward to going to Rising Ground on Wednesdays to see familiar faces. The laughter, level of openness and smiles are a testament that relationships are forming."
— COURTNEY WESSLING, NEW YORK JUNIOR LEAGUE, MENTOR