Driven by the belief that each of us can thrive when life has hope and opportunity, Rising Ground provides caring support and proven paths to positive change, helping children, adults, and families rise above adversity.
Step Up to a Vibrant Future
FAMILY STABILITY
Strengthening families and individuals in need.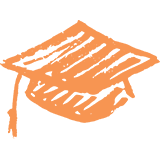 EDUCATION & EARLY CHILDHOOD SERVICES
Giving kids a strong start and supporting special needs.
YOUTH DEVELOPMENT
Giving teens the tools for positive futures.
HEALTH & COMMUNITY SUPPORTS
Addressing the needs of communities.