Rising Ground is a human services organization that supports individuals and families in New York City and lower Westchester County by providing the resources and skills needed to help them positively direct their lives. Founded as an orphanage in 1831, Rising Ground provides therapeutic treatments and trauma-informed supports that meet the physical, mental health, psychological, and educational needs of youth and adults facing a myriad of complex challenges.
Founded as an orphanage in 1831, Rising Ground has been at the forefront of evolving community needs. We are a leader in utilizing result-driven, evidence-based practices. Today, our work is a positive force in the lives of more than 25,000 individuals annually.
Driven by the belief that each of us can thrive when life has hope and opportunity, Rising Ground provides caring support and proven paths to positive change, helping children, adults, and families rise above adversity.
Rising Ground envisions a future for New York where every child has an equal opportunity to succeed; where vulnerable individuals and families have the resources and support they need; where people with disabilities can access opportunity and fully participate in their communities; and where all are supported as they navigate life's challenges and positively direct their lives.
Rooted in an unshakeable belief in every individual's ability to change and grow, we value Accountability, Connection, Tenacity, and Service as we help children, adults, and families pursue their dreams and goals.
Definitions of the four values encompass the following:
• Accountability – ethical behavior; personal responsibility; accountability to others, clients and staff; integrity; fiduciary responsibility
• Connection – connection to families, community , the organization, and each other; communication; collaboration; engagement; teamwork
• Tenacity – grit; never giving up; creativity; commitment; smart thinkers; spunk; initiative; drive; dedicated to overcoming obstacles; resourcefulness
• Service – respect for others and the work itself; client – focused efforts; compassion; support
We demonstrate RESPECT by practicing open and honest communication and, in this way, earn trust. We appreciate each individual's uniqueness and treat all with dignity.
We are ON TASK and committed to ACHIEVEMENT by setting and accomplishing goals. We take pride in our programs and ownership of our work. We support those we serve through initiative, teamwork and innovation.
We ACT SAFELY by promoting a culture and environment that supports sound judgment and decision-making. We safeguard the well-being of all.
We accept RESPONSIBILITY for the benefits and consequences of our actions. We are consistent and fair in our treatment of others.
Committed to staying ahead of the needs of our ever-changing community, our focus is squarely on the individuals and families we serve. We help them achieve the best results for themselves by building on a foundation of solid evidence-based programs, and by incorporating ongoing innovation to make our services ever stronger.
In every aspect of our work, from governance and financial management to our inclusive organizational practices, we live by the four key principles of accountability to all our stakeholders, the sustainability of our programs, transparency in our operations, and our continued commitment to learn.
Our aim is to provide the maximum positive impact for the exceptional individuals, parents, friends and professionals we serve, and to have a positive impact on the community at large.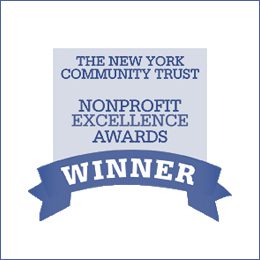 New York Community Trust Non-Profit Excellence Awards 2014 Gold Winner.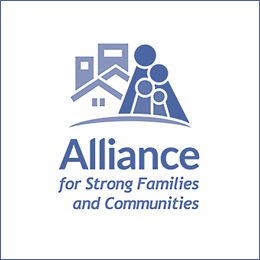 Recipient of the Alliance for Children and Families' prestigious Strategy Counts! award.
National Association of Special Education Teachers (NASET) has identified our special education school as a NASET School of Excellence for the past five years in a row.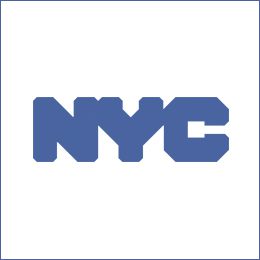 The mayor's office praised our Volunteer Program for engaging 450 volunteers in over 3,500 hours of service over the course of a single year.
Rising Ground is a 501(c)3 non-profit organization with accreditation from the National Association for the Education of Young Children (NAEYC), the Middle States Association, and the Better Business Bureau.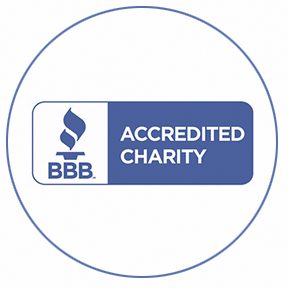 Fully meeting all 20 Better Business Bureau standards for charity accountability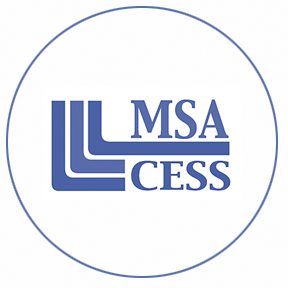 Middle States Association
National Association for the Education of Young Children
We are funded by the generous support of individuals, corporations, and foundations as well as government funding from the U.S. Department of Health & Human Services Administration for Children & Families (ACF), the New York State Office for People with Developmental Disabilities (OPWDD), the NYS Office of Children and Family Services (OCFS), the NYS Education Department, the New York City Administration for Children's Services (ACS), the NYC Department of Education (NYC DOE), the NYC Department of Probation, the Westchester County Department of Social Services, the Westchester County Department of Health and other local social service agencies.
Success Stories
Rising Ground helps children, adults, and families rise above adversity. Meet the people we have helped.
LEARN MORE